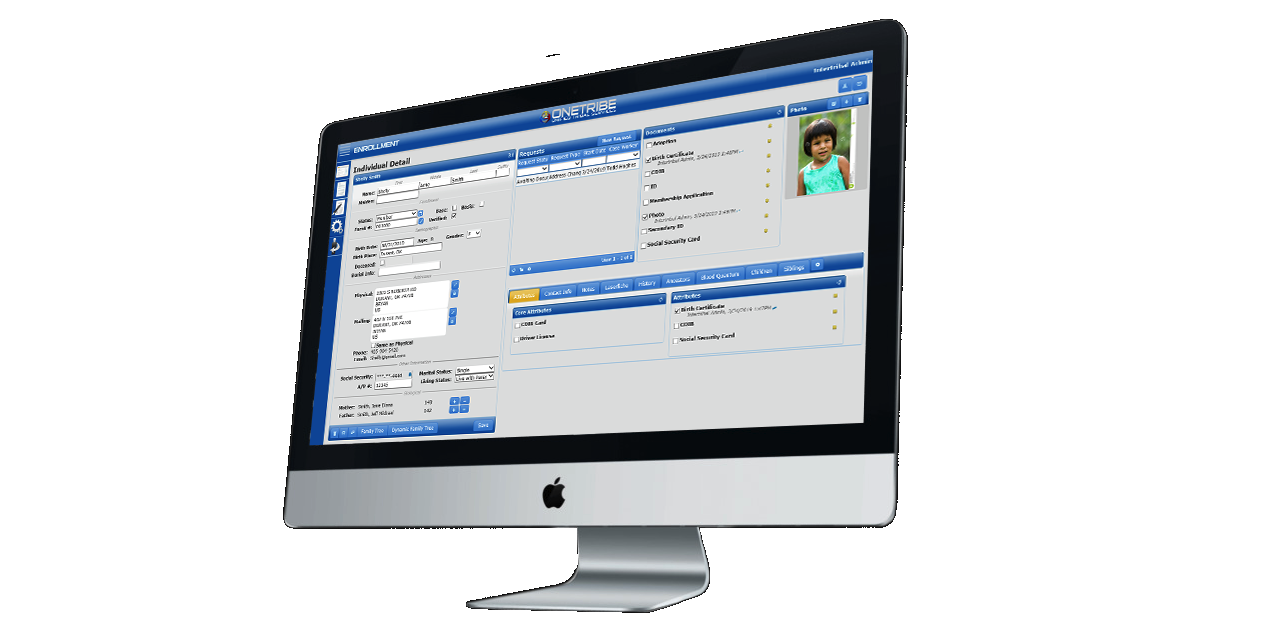 Maintaining accurate data for the enrollment and membership of your tribe can be difficult. With original enrollment documentation dating back to the late 1800s, for many Tribal Governments, using management software can have many challenges. However, using the proven solutions from Intertribal Software can make life much easier for any Tribal Enrollment team.
Both OneTribe Enrollment and Laserfiche Enterprise Content Management (ECM) tools can simplify this process and maintain the generational history of your members. The integrated systems address both data and digital records related to day to day Enrollment Department management. Easily connect selected data with multiple departments, while maintaining the valuable history of your tribal members.
If you are unfamiliar with the benefits that a centralized membership management software can provide, consider the following advantages:


Ability to Automate Processes
A key component of the OneTribe Enrollment and Laserfiche membership solution is the ability to automate tasks and replace manual processes to save time, energy, and money. Automation can be a very valuable tool, eliminating the need for people to perform repetitive tasks and instead enabling them to work on higher-level tasks which can increase efficiency, as well as improve member support. It also reduces the chance of human error, which can lead to loss of vital information.


Ease of Compliance Across Departments
There are so many departments across your tribe that have to communicate on a regular basis with the Enrollment Department. Enrollment and demographic data has to be verified with various programs, such as Child Care and Elder Care, to determine eligibility for services, funding and other programs. The OneTribe Enrollment solution allows all the various departments in your tribe to access the same information, in the same format, at the same time. It ensures that your whole tribe is working together and is in compliance with various federal and tribal policies.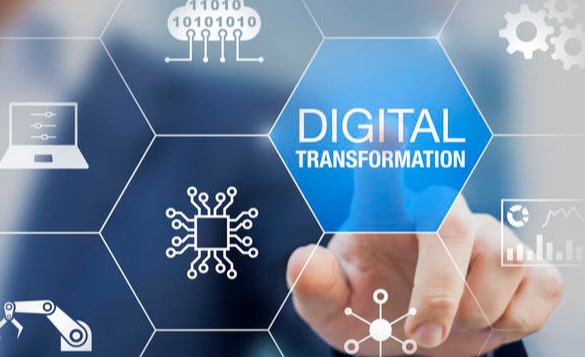 Scalability
It is important for any software you choose to have the ability to adapt and grow with increasing usage. It is not very efficient to purchase a software program that you have to replace in a few years when your tribe's needs and enrollment outgrows your software. The OneTribe solution allows you to scale up and expand utilization in other service departments without having to transfer data or find new software. Laserfiche will allow your Enrollment Department to eliminate the need for storing paper records, which can free up space for your offices.


Better Member Service
Most importantly, a centralized software system allows you to provide better customer service to your Tribes members. Use of the software allows employees to focus more time on those that need assistance, instead of repetitive tasks that take time and energy.
There is also the OneTribe Member Portal that will allow Members to apply and complete tasks that previously were done in person, remotely and conveniently. Maintenance and availability of historical documents is simplified and requests can be processed much quicker. Because communication between departments is easier, it also reduces the time members have to wait to access vital services that they need.


A Centralized Platform for All Your Tribal Membership Services
A centralized software program to manage your tribes membership and other needs has many benefits and little to no negatives. Intertribal software consultants can help implement this software and save you time, energy, and money. Our OneTribe solution connects all member services aspects of your tribe, improves your efficiency and member experience, as well as maintaining the history and traditions of your tribe. Schedule your demo today and discover how we can help your tribe.
Sign Up For Our Newsletter