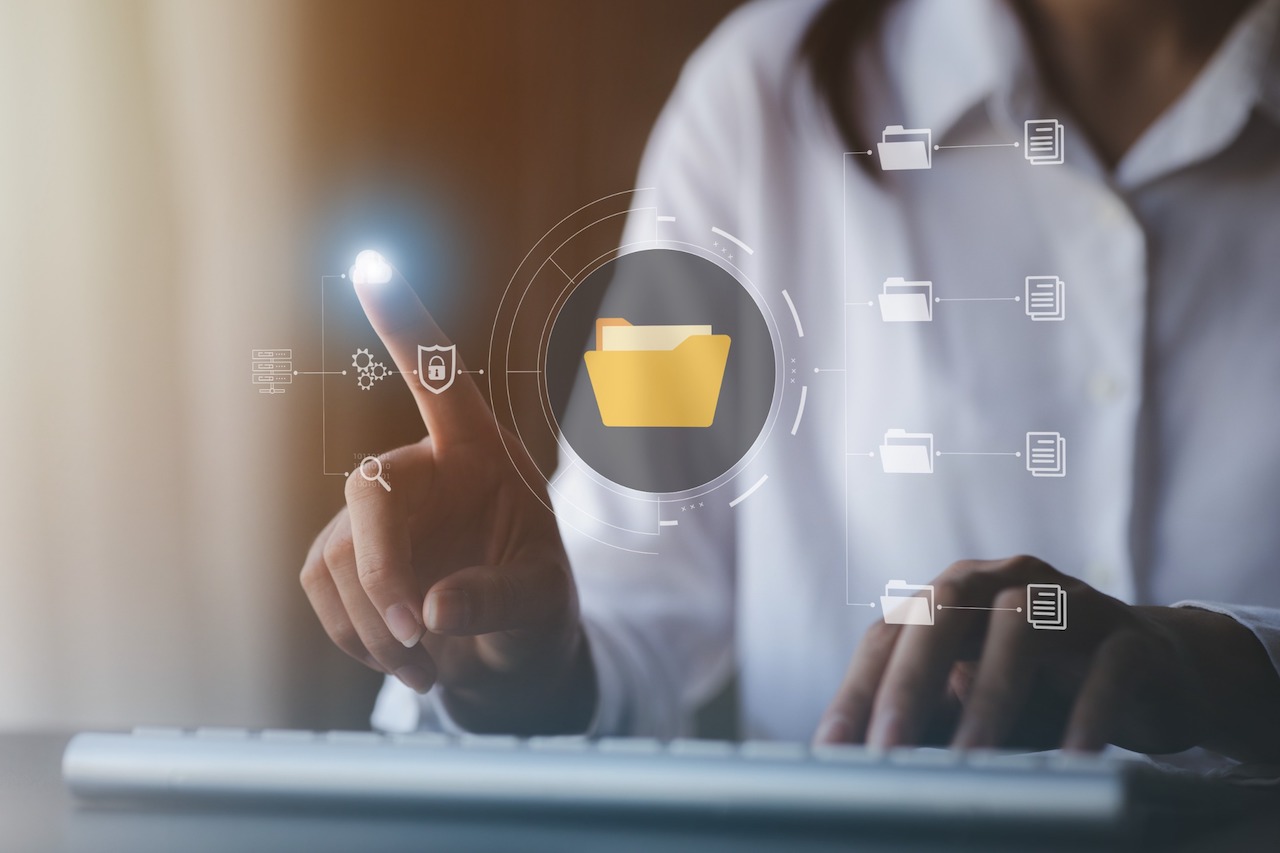 How does your tribal organization share documents and files? Is the process organized and efficient? Is it secure?
In the era of remote work, these questions are more important than ever before.
If you're still using paper files or making duplicate copies of digital documents, it may be time to create a centralized document repository for your organization. In this blog post, we'll explain the benefits of a centralized repository and how you can create one for your organization.
What is a centralized document repository?
A centralized document repository is a crucial element of any document management system (DMS). While DMS is the term given to the automated system that tracks and manages documents, the document repository is the singular place (usually cloud-based) where those documents and information are stored, organized, and accessed by approved team members.
Some examples of centralized document repositories for tribal governments include cloud-based platforms like Microsoft SharePoint as well as specialized document management software designed specifically for tribal governments, such as OnBase or Laserfiche.
Why do I need a centralized document repository?
Without a centralized repository, your team members will need to store important files on desktops or local drives. Not only are these locations less secure, it means there are duplicate versions that exist in multiple places which increases the risk of a data breach.
By centralizing all tribal documents in one place, you can reduce the risk of data loss, duplication, or errors, and ensure that important information is easily accessible to approved team members. Additionally, you may want to consider some of the following benefits:
Better Organization - Through a process called

indexing

, you can use

metadata

to categorize and organize your files in a way that makes sense for your organization and allows team members to easily find what they are looking for.
Easy to Use - Without a centralized repository, your employees will have to manually search through paper documents or request that files be sent to them electronically. Centralized repositories make it easy for team members to find what they need in a matter of seconds.
Compliance - A document repository can help your tribal government comply with various legal and regulatory requirements in regards to how member data is being stored and accessed.
How To Build a Centralized Document Repository
Setting up a centralized document repository for a tribal government can be a complex process, but the following are some general steps that can help guide the process:
Select your Document Management Software - You can't have a document repository without the right software in place. The first thing you need to do is compare the different document management softwares available like Onbase,

Laserfiche

, or Sharepoint to determine which one is best for your organization.
Organize your documents - Once you have your software configured, start gathering all the documents - both physical and digital - that you'd like to store and organize them in a general sense. You'll start the indexing process later.
Digitize your documents - If you have any paper files that you want to store in your document repository, you'll need to convert them into digital files by creating high-quality scans of each one.
Index your documents - Once you have digital copies of all your important documents, it's time to create your category and tag names. This is called indexing and it can be a lengthy process. Some examples of how you may want to structure your filing system include by department, the type of content, invoice number, and more.
Digitize Your Tribal Government Documents With Laserfiche
Setting up a centralized document repository for your tribal government requires careful planning, research, and implementation. However, the improved efficiency, transparency, and security you gain will make the effort well worth it.
Intertribal Software has been providing tribal organizations with software to unite their service departments, centralize their reporting, and better serve their members since 1993. To learn more about our solutions, download your free ebook below or schedule a demo of our Laserfiche-powered software today.
Sign Up For Our Newsletter