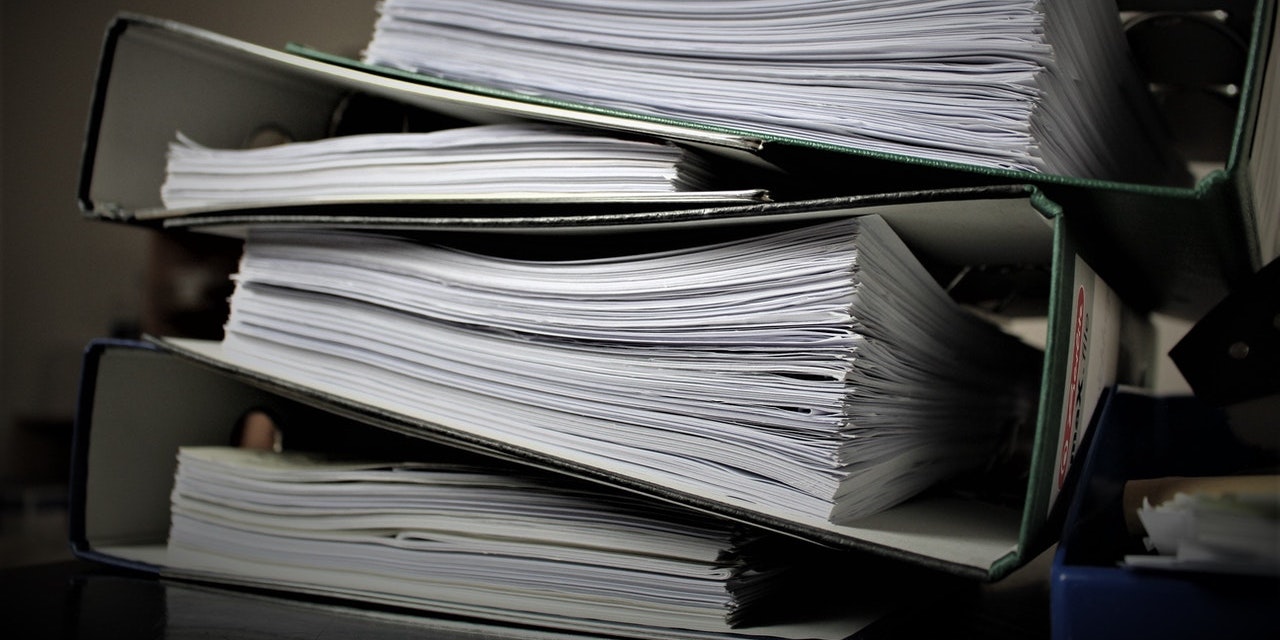 With tribal governments come all the compliance and operational tasks associated with social services, housing management, child care, and more. Staff are constantly stacked with an ongoing paper trail that must be maintained and called upon to fulfill an endless queue of registrations, certifications, and security regulations. The problem with paper is, it can be lost and requires manual work to process — ultimately negatively affecting the level of service and support to tribal members. Although paper contracts worked before, it's no longer the most cost-effective, nor is it saving on time in today's digital world (in fact, it's doing quite the opposite).
There's now a better way — many tribes are moving away from the labor-intensive work from paper and transitioning to document management systems.
This post will explain the benefits of a paperless government, so you can see if your tribe is ready to gain the added efficiencies to your everyday processes:
Why Should My Tribe Have a Paperless Government?
Making the transition to a completely electronic HR process means delays associated with manual data entry and routing are removed. And by delays, we mean costs that accrue the more time consuming something is. While it feels intuitive or even natural to have filing cabinets organized by employees, students, construction projects, legal proceedings, and more, it's not secure, and not easy to access quickly if someone doesn't already have integrated knowledge into the filing management system. In fact, looking for documents can take 30-40% of an employee's time in a day!
A digital document management system stores all your data directly in software, keeping it searchable and accessible from any working electronic device. This eases the burden around contractors, legal assistants, and other members when it comes time to file permits or when it comes time to submit a project proposal.
More and more businesses are making the transition to digital content management software, and it's paying off. On average, employees can spend hours a day looking for paper files, and this solution removes that barrier to serving members.
The Benefits of a Paperless Government
A survey from the Association for Information and Image Management (AIIM) reviewed costs around paper-based vs paperless solutions and found 84% of the organizations surveyed achieved a payback in less than 18 months; 59% got all their money back in less than 12 months, and 26% achieved ROI in 6 months or less.
Source
Moving to a new technology solution can feel intimidating or even worrisome, but it's simply a means of being more efficient.
Here are some additional reasons it's beneficial to modernize your processes and upgrade to a digital document management software system:
HR documentation never needs to be printed or mailed, saving you substantial paper, stationary, and ink costs
Electronic signatures and e-forms make deals go faster and more efficiently
Digital workflows automatically route documentation to the necessary people without having to call for an in-person appointment
Compliance documents are all saved within the document management system for quick, easy retrieval in each member's file

Laserfiche electronic scanning

indexes documents, so you can quickly search using key phrases like names and dates directly within the software
A self-service portal lets members update their personal information, select benefits, and view payroll information instantly
Complex legal proceedings and documentation are all saved for compliance requirements according to your tribe's needs
Added software security means only people who have access can view the necessary files
Remote access means anyone with a working internet connection can view their portal, pay fees, or e-sign a document
Empower Everyone to Work Better by Going Paperless
Digitizing everyday work provides an opportunity for staff to have more time to serve members better and support their needs. With added security and organization, the headaches around yearly compliance reports don't have to weigh you or your staff down anymore.
Paperless government solutions are out there to help employees find files faster and work more effectively. This keeps everyone in the tribe happier and able to do their work in a timely manner. No more sifting through filing cabinets or rifling through papers on a desk to find that one document that got misplaced.
If you're interested in learning more about how a document management system can help your tribal government, feel free to request a demo.
Sign Up For Our Newsletter