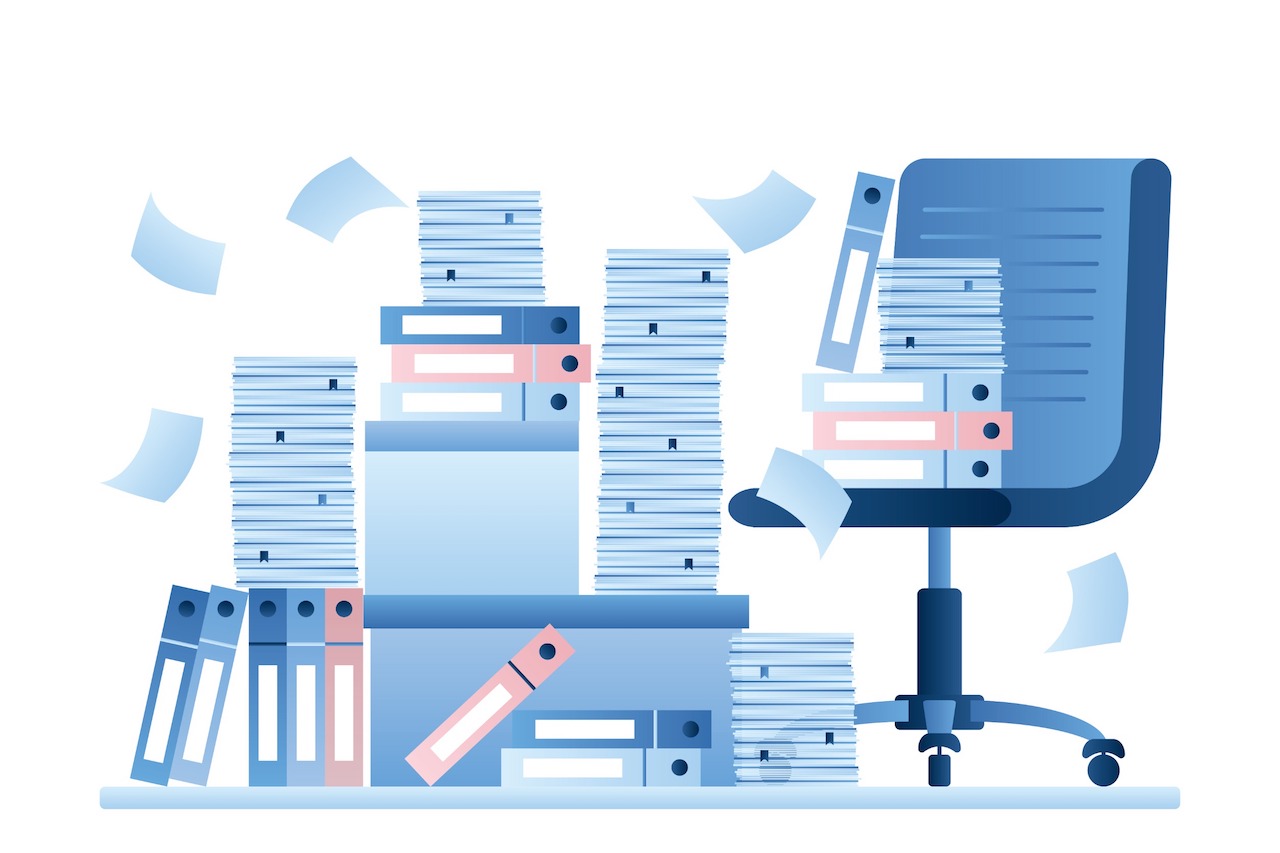 Enterprise Content Management (ECM) Software is gaining widespread adoption among tribal governments. Its ability to manage documents and automate processes helps organizations deliver better services to their members in a cost effective way.
It's no secret that tribal governments are drowning in paperwork. In this blog post, we'll learn how ECM Software helps tribal governments operate more efficiently and gain control of their documents.
What is ECM Software?
ECM software helps tribal governments securely store and manage their documents. It works by converting paper documents into digital files that can be stored, retrieved, and shared from a central location.
The types of content that ECM software can manage includes:
Scanned paper documents
Electronic forms
Legal Records
Land Records
Tribal Governance - Resolutions
Photos
Videos
PDFs
And more
With ECM Software, data that was once unstructured and unavailable can become easily accessible to authorized users.
Why Use ECM?
Content is everywhere. Documents, emails, spreadsheets, presentations, and other materials that contain valuable information need to be safely stored and made available to authorized users.
A good ECM Software will reduce the time and costs associated with managing documents. Some of the primary benefits include:
Eliminating paper documents
Reducing security risks
Keeping files organized
Giving everyone in the organization easy access
Enhancing collaboration and sharing of information
But the benefits of ECM Software aren't limited to internal processes. It also helps to preserve valuable member data such as records of tribal membership, cultural heritage, history, and more.
Implementing ECM In Your Tribal Government
Before you move forward with implementing an ECM solution in your tribal government, it's important to do your due diligence and understand what is currently happening in your organization. You can start by asking yourself a few questions:
What are your short and long term goals? How will ECM help you get there?
How are you currently managing content?
How is information currently being shared?
Do any departments have their own content management solutions?
Do you anticipate resistance to change?
What resources can you allocate to get priority projects started?
Once you have the answers you need, you should have a pretty clear picture of your current environment and what type of ECM solution you need. It's normal to experience some disruptions to your normal processes during the implementation phase, but working with an experienced vendor can help minimize those interruptions.
Transform Your Tribal Government with Laserfiche
Implementing ECM Software such as laserfiche can have a major impact on your organization. By reducing paper files, enhancing collaboration, and keeping things organized, tribal governments can operate in a more streamlined and cost-effective way. Plus, you get the added bonus of preserving important historical and cultural documents for your tribe.
Discover how Intertribal Software and our 20 years of providing Laserfiche ECM Software to Tribes can transform your organization. Contact us today to request a demo of the Laserfiche ECM software today.
Sign Up For Our Newsletter