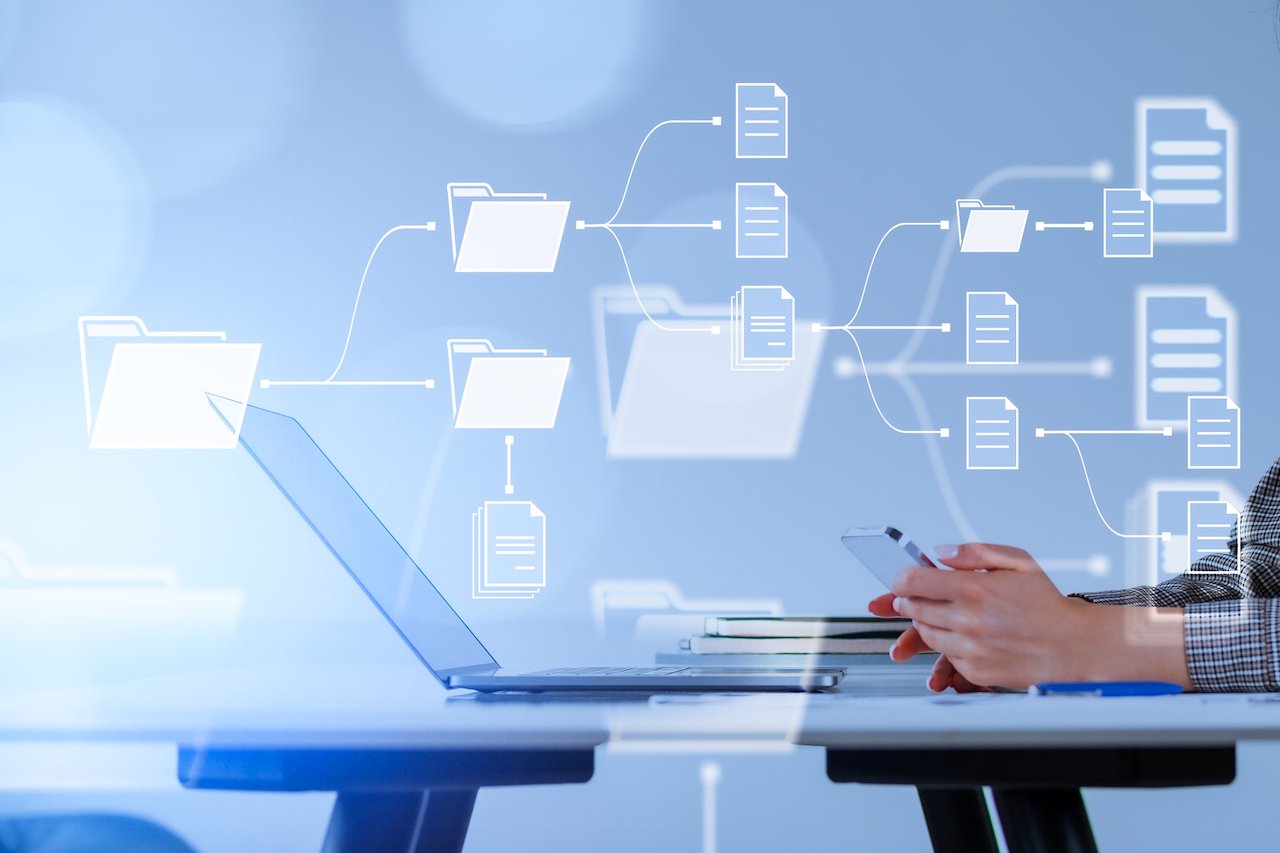 Completing tasks more effectively is a major goal for government entities and the public sector, including tribal governments – and for good reason. The rapid digitization happening across industries is one of the ways companies use technology to achieve innovation and more cost-effective operations. This results in better service and offerings for customers but also helps empower employees to do more meaningful and profitable work for your government. It's these improvements that make the implementation well worth the time and effort to implement!
Additionally, with the right government technology in place, moving away from paper-based files ensures better security and storage, all while being instantly accessible through the cloud. Let's go over more of what's involved with government technology, and how your tribal government can make the most of it:
What is Government Technology?
Government technology, commonly abbreviated to "govtech," is a technology system used to automate processes, streamline workflows, and maximize security to save time and costs. This tech is gaining popularity with the goal of modernizing public sector operations through software and digitization. For many local governments, this has become vital, as lagging budgets have failed to catch up with modern consumers' expectations for efficient services.
It's important to note that govtech takes many forms, and isn't a one size fits all for every tribe or local government. However, the suite of technology is designed to tackle modern government pain points and struggles, including manual work and on-premise legacy software. Now, with automation, cloud-based backups for data security, and granular, real-time reporting on how resources are being allocated, you'll find govtech to be a valuable asset to saving time and costs.
Elements of Govtech
Automation: set automatic reminders and workflows for common, everyday processes
Subscription-based service: your tech updates on an ongoing basis remotely from the cloud, so you don't have to manage any on-premises hardware or risk data loss
Interoperability: enlist programs that work together well, without the headache of separate systems

Self-service:

According to

Gartner's

research, about 82% of people prefer self-service channel access when interacting with public and private sector government services
Predictive analytics: reporting that's easy to read and share with tribal leaders, so you can identify and make improvements where it's needed most
Best Ways to Implement Government Technology
85% of public service leaders confirmed machine learning can benefit the [public] sector according to Civica.
In the past, having a single solution for a single problem was the most practical approach, but as tech evolves, so, too, will its need to converge and operate together. Understanding your tribal government's unique challenges is a good first step toward finding the right suite of solutions that will work together to provide the best outcomes. For most, that starts with automations, which use machine learning for workflows and a solid cybersecurity strategy to protect against incoming cyberattacks against your members' data.
This is largely why having a competent vendor who can understand your needs – both in the short and long term – will give you the best govtech system to drive efficiency, security, and futureproof your strategy against obsolete systems moving forward. Be sure to have clear goals as well as your top needs and work with a govtech expert for a roadmap that makes the most sense for your budget and resources.
How Does Govtech Build Community?
Training others on govtech is a big component toward its long-term adoption – especially around workflows and security. With the ultimate outcome to have better experiences and relationships between local governments and consumers, the optimization of govtech is what improves the formation of community. With proper workflows in place to approve permits more efficiently, buildings can get collaboratively worked on that will enrich the lives of tribal members, as an example.
Achieving government technology is about more than flipping a proverbial switch – it's about utilizing all the best parts of technology to better lives. And that only happens when we come together and understand how to mobilize and modernize its capabilities.
For more on govtech or using software systems to better your government operations, check out OneTribe™ software to learn more.
Sign Up For Our Newsletter