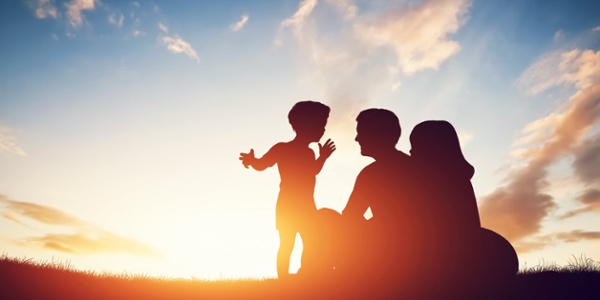 Working through the foster care system has its difficulties and struggles – particularly when it comes to quality of service. Many children unfortunately get lost in the system due to the paperwork required in finding and placing children in permanent homes. The goal with digitizing these processes through technology is to empower social workers to help more children sooner, so they can grow up in happy homes for healthy development.
Electronic case management (ECM) is a key technology built with complex systems such as foster care in mind. When used in combination with OneTribe software, it can be especially useful in creating efficiencies that improve the quality of service tribal organizations can deliver to their members.
Here is how OneTribe software can help children in foster care.
Today's Foster Care Problems
Based on the most recent reports from the federal government, there are more than 400,000 children currently in foster care – with more than 117,000 waiting to be adopted. Riddled with an excess of complications and a lack of resources, caseworkers often get bombarded with loads of paperwork for children's everyday tasks in the system. That, plus a shortage of families seeking adoption, perpetuates problems and obstacles.
Ways OneTribe Drives Digitization
Digitizing case management work for children helps minimize caseworkers' administrative burden so they can do more with less. With less loose-leaf paperwork to keep track of, this helps caseworkers focus on the mission to actively help children find families.
The combination of Laserfiche and OneTribe allows you to drive digitization for your children's case records. That means accessing documents via a smartphone without needing to physically transport or risk losing an important file when going to the courthouse. It also means through the digital software you can quickly search and retrieve important documents without thumbing through boxes of binders or filing cabinets to get what's needed. Even better, the online portal available through the Onetribe lets professionals, auditors, and attorneys access what they need without having to wait for someone to fax or email it (and make it less secure, at that!).
Ultimately, simplifying the access to information helps with any unexpected audits and brings more awareness to what foster care children need more readily. Caseworkers can instantly become familiarized with a child's file during a field meeting at school to better empathize and comfort the child. Through proper digitization, we can humanize our connections and better centralize what this work is really about: helping kids.
Helping Foster Children in Tribal Governments
Leveraging the power of technology minimizes the time needed to complete tedious paperwork, open a foster home, and place children considerably. Whether your mission is to keep siblings together or eventually reunite children with their birth family, you can perform those everyday mundane tasks speedily so caseworkers can continuously focus on what matters most: taking care of children and foster parents, and not worrying about the next paperwork deadline.
An electronic case management system simplifies day-to-day processes such as:
Scheduling doctors' appointments
Setting up daycase
Emailing caseworkers
Centralizing records for audits
Running reports on children's behavior logs
Identifying bottlenecks and process issues
Foster parents are also enabled to complete weekly behavior logs electronically accessible to caseworkers for a constant stream of communication. This freedom of administrative tasks gives caseworkers more time to prioritize children's care with families and find a match sooner for them.
To learn more about how we can help you on your digital transformation journey, download your free ebook Getting Started With OneTribe Software today
Sign Up For Our Newsletter