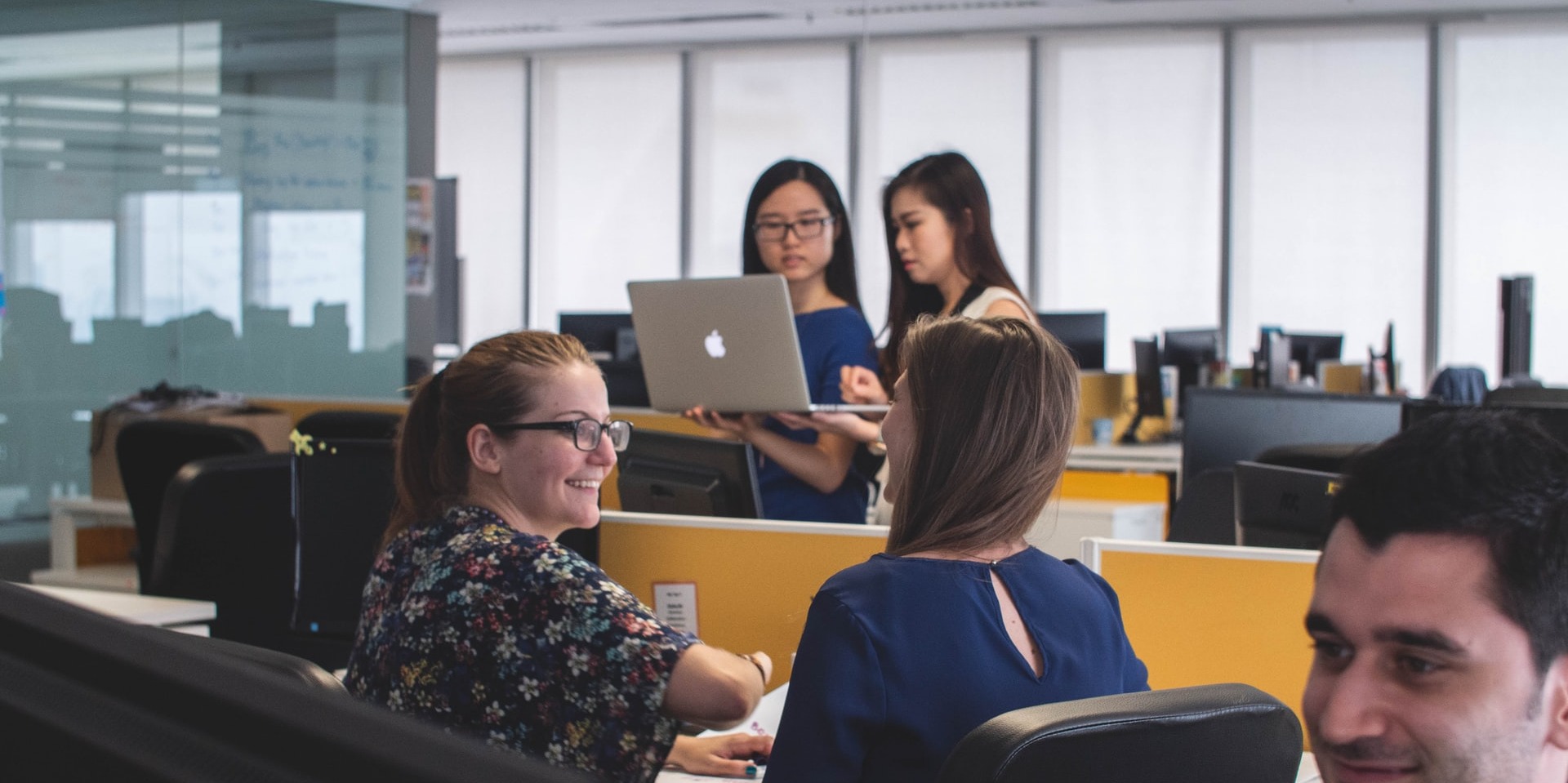 Providing efficiency has become more important than ever -- especially due to the delays perpetuated by the pandemic. Businesses have had to rethink their entire workflows and organizational structures in order to stay competitive and meet day-to-day productivity goals. One way to gain an advantage has been through using automation. Optimizing existing workflows once they've been digitized and automating them is the way digital process automation (DPA) has become a popular way to add value and speediness to everyday tasks.
For tribal governments, this can become a game-changer for offering quality services that empower members to feel listened to in their interactions and processes. We'll be reviewing how DPA adds value to your organization through increased satisfaction, efficiency, and security.
What is Digital Process Automation?
Think of DPA as the next step from business process automation (BPA) or document management. Once you've digitized your services, you'll want to focus on improving the experience for everyone who uses it -- including members, vendors, and compliance officers. This means thinking about optimization, such as mobile experiences, triggered notifications, and data routing in order to make every interaction more seamless and intuitive for everyone to use.
This happens through mostly automated workflows, which can require human intervention in some spots for signatures or other approvals.
Keep in mind this is after you've digitized your member files and other data. Having your digital files housed in one place, you'll then be able to call upon DPA to examine how everything operates and make iterative changes based on daily interactions. It's similar to how an author has to do a round of edits before sending that final draft out to the publisher, except you'll always be publishing a new version of your book in real-time as you improve the way processes are performed.
Read more: 7 Digital Transformation Terms You Need to Know
Examples of Digital Process Automation
Invoice approvals
New account setup
IT service requests
Mobile user experience (UX)
Contract reviews
Online form submissions
Maintenance requests
The Ways DPA Adds Value to Your Tribal Government
Customization
Every business's needs are different, and that includes your organization, which may require differing workflows and services depending on your members. Having DPA perform automated processes when you need it to let the flow of business continue so you can focus on serving your members and providing them a quality experience every time. Even better, you can often use templates or create your own workflow based on what you need your specific process to do. This plug and play makes taking control of your daily productivity oh-so simple and effective.
Visibility
There will be no more bottlenecks with real-time dashboards and insights into where your processes are at any given moment. For users involved, DPA enables them to see what actions have been taken or are required on their part in order to move something forward. Administrators also have the ability to pinpoint where something may be delayed in order to route it properly, such as when an employee isn't in the office for an approval or signature.
Any Device, Any Time
The flow of business stops for no one, especially now. DPA ensures your online forms are easily accessible through other devices, not just a computer. This accessibility expedites processes and makes everyone's lives easier when it comes to setting up an account or approving an invoice. Not only is it accessible, it's also secure -- creating an ease of use platform that plays nice with all your other existing software, so there's no need for a huge overhaul. Without an all or nothing approach, you're able to take on a forward-looking perspective to your digitization and workflow needs.
Digitize Your Tribal Government Today
Now that you see the power of optimizing your digital processes using DPA, let us help you take that next step. The way into the digital age is by constantly innovating your processes and discovering ways to stay productive and offer a great experience to not only your members, but other business partners as well. Consider scheduling a demo or subscribing to us to learn all about ways to optimize your workflows and run a more efficient tribal government.
Sign Up For Our Newsletter