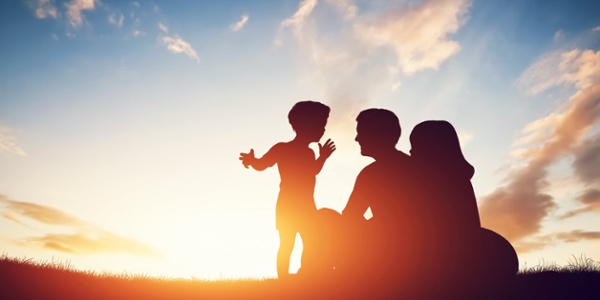 The creation of the The Child Care and Development Block Grant (CCDBG) was authorized in 1990 with the passing of The Child Care and Development Block Grant Act of 1990 for subsidies to help low-income families with child care so adults are able to participate in training and educational activities. This is considered the primary source of federal funding for child care subsidies for working and welfare families needing extra assistance.
As you probably know, this program still runs today for tribal governments in order to get government funding to manage their CCDF programs. Here's more about its history and how it came to be:
What is the Child Care and Development Fund (CCDF)?
The CCDF is a combination of funds authorized in a section of the Social Security Act as mandatory funding for child care subsidies. These are distributed in block grants to states throughout the US for children under the age of 13 by the Office of Child Care at the US Department of Health and Human Services (HHS).
Important Dates for the History of the CCDF
Before 1996: Four separate welfare programs for different groups made it difficult to fully navigate the right funding, 3 of them being under the Aid to Families with Dependent Children (AFDC) and the other being the CCDBG.
1996: Implemented new welfare reform law that got rid of the AFDC programs and instead allocated and consolidated mandatory funding under Section 418 of the Social Security Act. It was from this point onward that the funding got transferred to state agencies managing the CCDBG through 2002.
1996-2014: Although the CCDBG hasn't been officially reauthorized after its expiration in 2002, it's received discretionary funding through an "annual appropriations process" according to this

Congressional Research Service

report.
2014: The House approved an amended act for the CCDBG that reauthorized it through 2020 through certain appropriations depending on levels throughout the years. New requirements in health, background checks, and more were implemented to improve the quality and availability of child care and consumer education for parents and guardians.
What This Means For Indian Tribes and Tribal Organizations
By law, 1-2% of all child care funds under the CCDF must be allocated toward Indian tribes and tribal organizations according to the prior CRS report. That said, applications are required in order to receive the proper funding and show there will be collaboration with the state's lead agency and explain ways it will benefit children on reservations. Indian tribes are also allowed the use of funds for construction or renovation purposes as well, provided a request is submitted that shows adequate child care facilities would not be possible without such funding and that it would affect the quality of child care programs later on.
Keeping Track for Audits and More
With the many requirements for submitting applications for funding for your tribe's child care needs, it can be difficult to keep up with everything for compliance and auditing reasons.
Fortunately, our software OneTribe™ is specifically designed with a Child Care Assistance (CCA) module to help tribal organizations manage their CCDF program year round. With automated family relationship management and user security and role management, you'll have integrated document imaging management to eliminate pesky stacks of paper and help retrieve income verification and work and school schedules instantly. Our paperless system empowers field workers to have all the information they need at their fingertips on a tablet or mobile device, so eligibility requirements are easy to track anytime a question arises.
For more information about how to help with your Federal Tribal Child Care Assistance Program, feel free to contact us for a no obligation demo. We'll also answer any questions you might have as well.
Sign Up For Our Newsletter