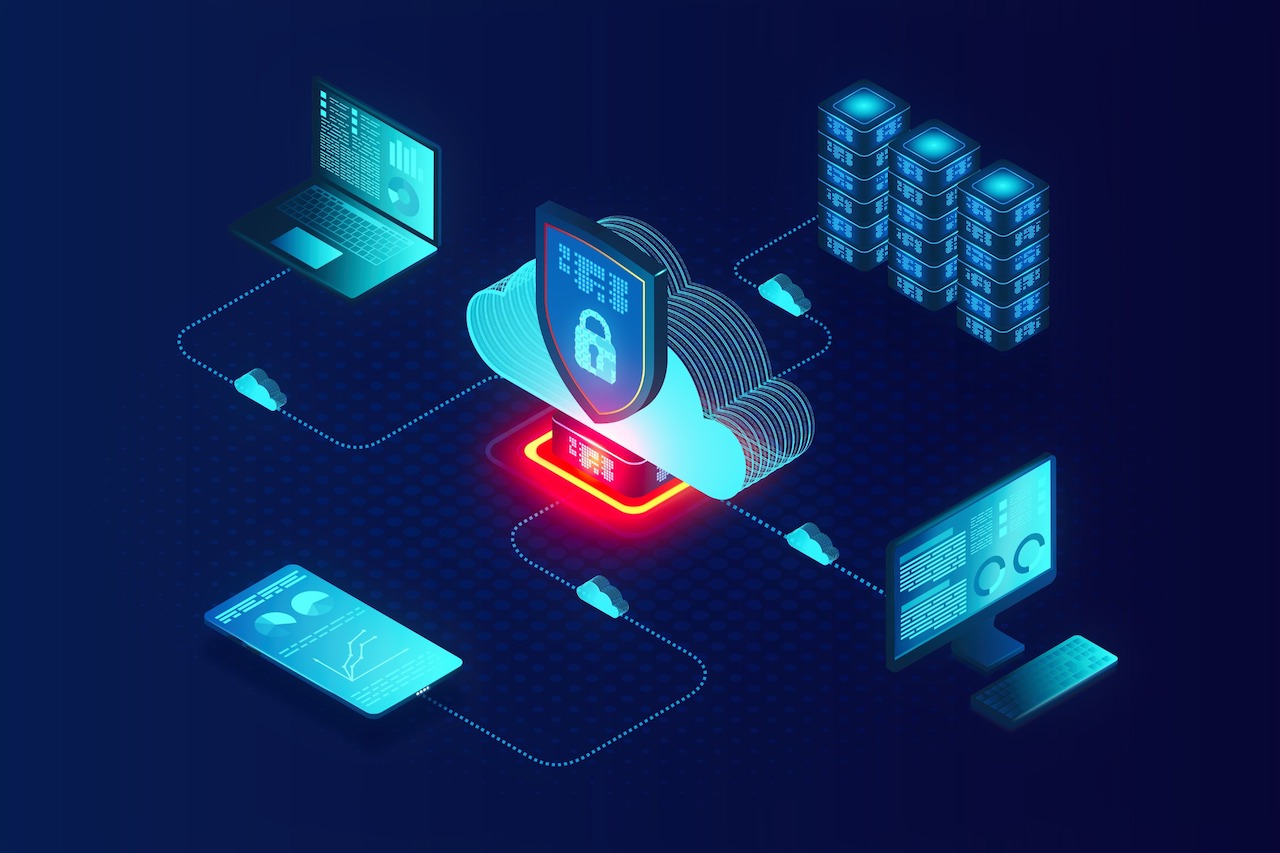 For businesses moving to the cloud for the first time, it can be scary. How do you know your data is secure and won't be hacked? What if something happens and your precious information becomes corrupted? How vulnerable are you to those security breaches you keep seeing everywhere? It's normal to wonder about these things – but we're here to help and clarify these questions and concerns.
Let's address some top security concerns and why (spoiler alert) Microsoft Azure is a trustworthy source to store your data to ensure it's backed up and secure.
But first, what is Microsoft Azure?
Tech giant Microsoft launched Microsoft Azure, with offerings as an infrastructure as a service (IaaS), platform as a service (PaaS), and software as a service (SaaS) over a decade ago. These are fancy terms for the transition from hardware-based computer software to digital-based, meaning you don't have to keep purchasing the newest computer or CD that will give you the new software.
Everything you know from Microsoft is housed in Azure through the cloud as a suite of more than 2,000 services where you can add only the services you need and none you don't.
There's no longer any need to house on-premise hard drives or physical files of information – Microsoft Azure security has remote servers that store your information. It's backed up using multiple redundancies, so you can rest assured data from your tribal members will remain safe.
In fact, it will be safer than if you had it on-premise in physical files, as there's less risk of natural disasters or losing the physical file on someone's desk – or losing it simply to time as it wears away.
How do I know Microsoft Azure is secure?
Rest assured that as one of the biggest technology providers in the world, Microsoft invests thoroughly in security and encryption so your data remains safe. This includes having flexibility for off-premise workers through virtual private networks (VPNs) and enlisting software that pauses before it finishes downloading if any suspicious activity or malicious data is detected. The demand and growth in this sector of Microsoft has also grown considerably, with cloud services revenue growing 35% for Q3 in 2022.
There are a multitude of other safeguards to protect you and prove Microsoft Azure security, including:
Automatic encryption on all data being stored
Admin accounts provide granular access according to member, device, or even set a time limit
More than 3,000 cybersecurity professionals constantly optimizing and searching for weaknesses in Azure to improve it
Around-the-clock security-health monitoring
Azure has an ISO 27001 certification, which has hundreds of requirements for data transparency and is awarded yearly and passes EU, Argentina, and Canadian data privacy regulations for safely storing and securing data
Azure's feature Active Directory (AD) Connect allows users to authenticate to join the app, adding an extra layer of security
Intelligent traffic profiling constantly protects and defends you against cyberattacks
Microsoft is one of the global leaders in technology solutions, with constant updates and security measures being both tested and implemented for ongoing safety. Because of the many redundancies (which basically means storing an extra clone of your existing data either locally or in another region's data center for extra security), you're well equipped to trust your information in the cloud.
Keeping Your Member Data Safe
It's understandable to have doubts about a huge data migration, but OneTribe™ Software makes it easy to make the transition. If you'd like to get started with us and learn more about Microsoft Azure security, check out our other resources or reach out for a free demo.
Sign Up For Our Newsletter