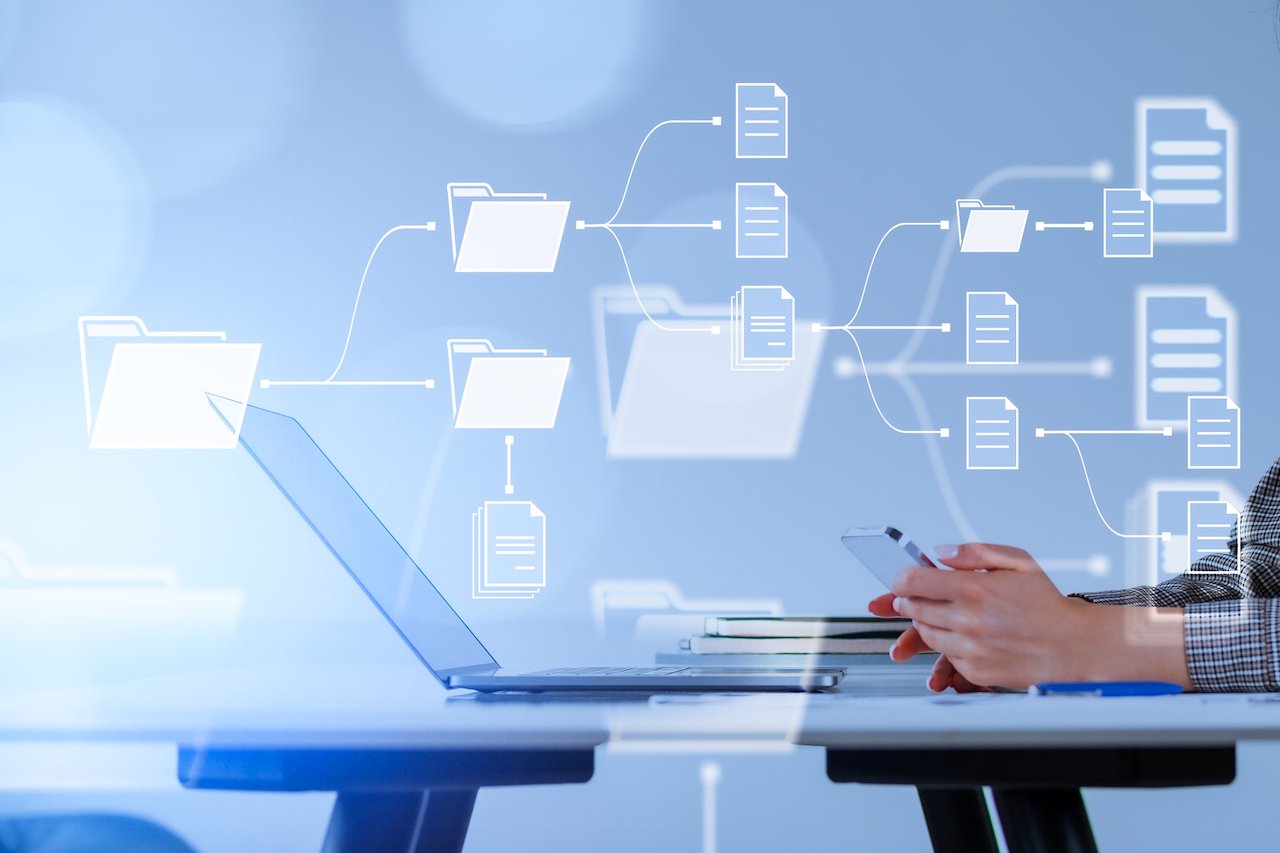 Plainly put, paper is outdated – in offices, schools, and governments alike. Yet many organizations are still relying on physical paper in filing cabinets to store member and customer information. According to data from The World Counts, US offices use 12.1 trillion sheets of paper a year, with increases expected in the coming years!
It's difficult to give up what we know, and the feel of paper in our hands feels like things are getting done when it goes into a tray or gets handed off. But it's no longer as productive or safe to have physical files – hence the popularity of paperless office software that's blown up over the last few years. Digitization has boosted efficiency and empowered employees to get more done in less time.
Going paperless means one thing, but can take the form of many different softwares. In this blog, we're going to discuss the different options available for paperless office software to help you decide which will be best for your tribal government.
#1: DocuSign
Great for instant e-signing and notarizing capabilities
Makes all forms digitally searchable and signable from any mobile device
On-demand, self service forms that can be created quickly
There's also a free version of the DocuSign plan if all you want to try is signing documents with it. The nice thing about this software is – although it can be pricey, around $25 per user a month for a standard plan – it is widely used in government environments. They also have other APIs and cloud integrations you can add on, but the price goes up for every new feature you want.
#2: Adobe Acrobat Pro DC
Works seamlessly across mobile, desktop, and app
Convert to ISO files for compliance, export, sign, and break up PDFs as needed
Smart file protection features for sharing
Adobe is a great paperless office software option for users who are savvy with the larger suite and have decent organization in place already. With full customizability with PDFs to do whatever's needed, it's a convenient tool to send files safely with permissions in place and stay agile with signing and transferring. Team licenses require a $15.70 per license per month with an annual commitment.
#3: Laserfiche
Enables electronic content management (ECM) to route files automatically
Online self service portal gives tribal members and employees real-time access to important data, from applications to HR pay stubs
Digitize unstructured data with intelligent capture
With Laserfiche, you have the versatility to integrate the software with everyday applications you already use. The nice thing about this ECM is you can easily have experts tailor what you need for your tribal government across all processes, including audits, document management and digitization. Its starter pricing for multiple users is $69 a month, but is well worth the robust cloud solutions and document management system you get in addition to the scanning and ECM benefits.
#4: Fluix
Scanning and bookkeeping maintain organization across departments
It's a no-code, simple-to-use workflow tool that's easy to deploy
Create custom reports for data extraction
With Fluix, you've got an easy drag and drop system that doesn't require coding and houses all your documents in one place. The nice thing here is the built-in cloud storage capabilities so you can truly say hello to paperless office software. At $30 a month per user (with 10 users included in plan), you can also select add-ons depending on your tribal government's needs.
Going Paperless Sooner Rather Than Later
There are plenty of reasons to go paperless – your tribal government gets the benefit of saved time, convenience, and compliance for everyone involved. Having a 24/7 online resource for members, employees, and government officials to access will boost efficiency and help things get done wherever people are (especially from their mobile phones).
If you're interested in seeing what our paperless office software has to offer, download "Getting Started with Onetribe Software" to learn more.
Sign Up For Our Newsletter