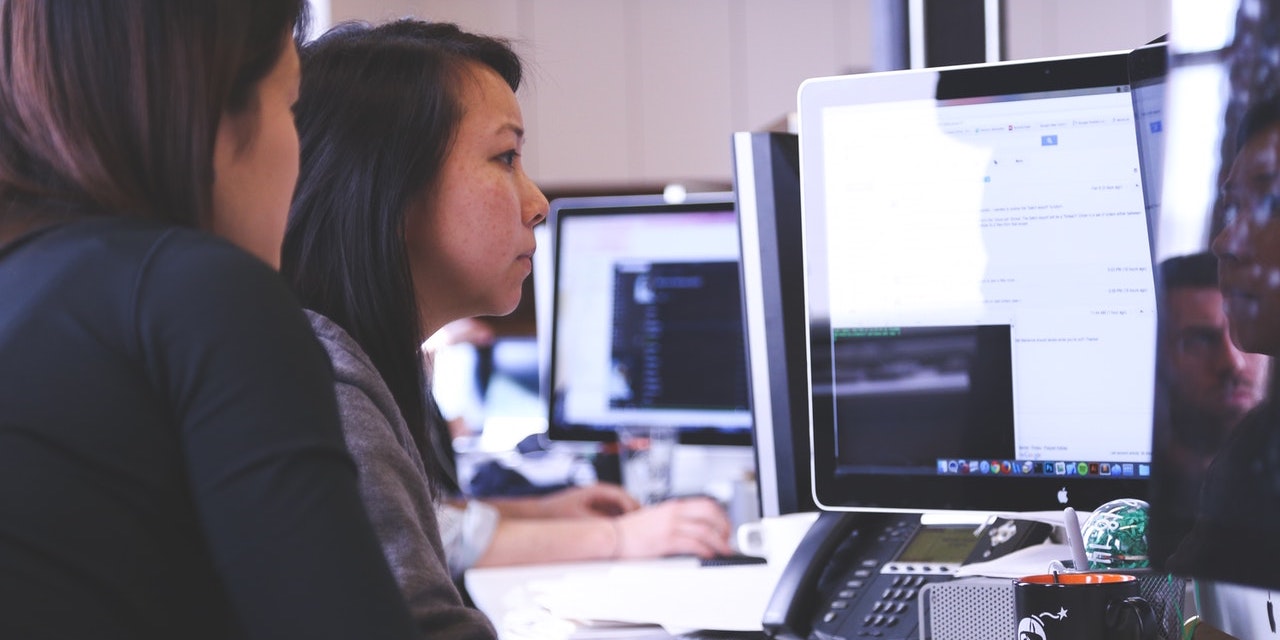 To meet the consumer demand expectations, it's more important than ever to consider digital transformation and its benefits. Governments everywhere are updating their systems to be more efficient and user friendly – all while saving costs.
The benefits of digital transformation elevate consumer experiences while using technology and a digital first approach to create secure and effective processes that gain trust. Updating your technology is only one of the many steps you should take to truly reap the benefits of digital transformation, though – it's the unification of technology, people, and processes that work together through digital transformation to elevate everyday experiences to the level of private sector companies.
Why Digital Transformation?
Think about how you buy products online – it's a streamlined experience that eliminates unnecessary steps and ensures efficient delivery straight to your door or business. A government can work the same, except offering transactions and tasks to be completed digitally. This also counts for internal processes, all while creating more security and elevating employees to do more. With a digital transformation solution, you can optimize the way people, processes, and tech interact to achieve the best results.
With the right tech for your government, you can more easily:
Respond to service requests
Provide relevant content that's both indexable and searchable
Use automation to route requests quicker
Streamline recordkeeping and document management
Aggregate financial data and analytics in real time
But these are just a few examples; here are more benefits of digital transformation when rolled out strategically.
1. Reduced Costs
In public government, budgets can drain quickly when it comes to labor and operational costs – but these can be better streamlined with the right pipeline and workflow. That way, you can use tech to understand how your government's finances are being allocated, and where there may be opportunities to reallocate costs to make the most impact and help consumers.
There's real value in having visibility in investment patterns, budgets, and projects so you can make the best, most informed decisions possible before greenlighting anything.
2. Support and Safety
Public buildings and infrastructure is a huge portion of a government's focus. With digital transformation, you can set reminders on when a community building's roof needs to be replaced, for example, or when materials on a bridge must be re-inspected for stability.
This data has the potential to be lifesaving, if operationalized in a way that uses tech to alert and do routine checkups that may be missed due to human error. No one system works on its own, as your employees are able to constantly add to a roadmap on more software capabilities to implement and ways to ensure routine maintenance is performed on government buildings and infrastructure.
3. Career Development Thanks to Automation
Because digital transformation is designed to always evolve, there's no hard or fast rules except the ones that work for your business. For governmental software, sufficient training and adoption is a necessity to ensure employees can help citizens or other tribal members with online services, for example.
By implementing a new system and taking the time to adequately train your people, they'll become advocates by realizing all of the time that's freed up from the manual work they once performed. The amazing automation capabilities can route documents based on access-level permissions, keeping member data safe and encrypted.
4. Security That Builds Trust
Similar to public companies, the benefits of digital transformation are found in the added security from cloud-based software. Having two-factor authentication and routine backups performed means you no longer need to house onsite hardware that stores your precious data and confidential information. This, in turn, will build trust with your members in knowing their information is housed and improves their interactions and quality of life when it comes to services.
Digital Transformation is a Win/Win
There are so many possibilities to the benefits of digital transformation in your tribal government. From automation to secure document routing and approvals, you can have peace of mind knowing all your processes are well thought out and created always with the end user in mind. To learn more about the benefits of digital transformation, check out our checklist on it here.
Sign Up For Our Newsletter