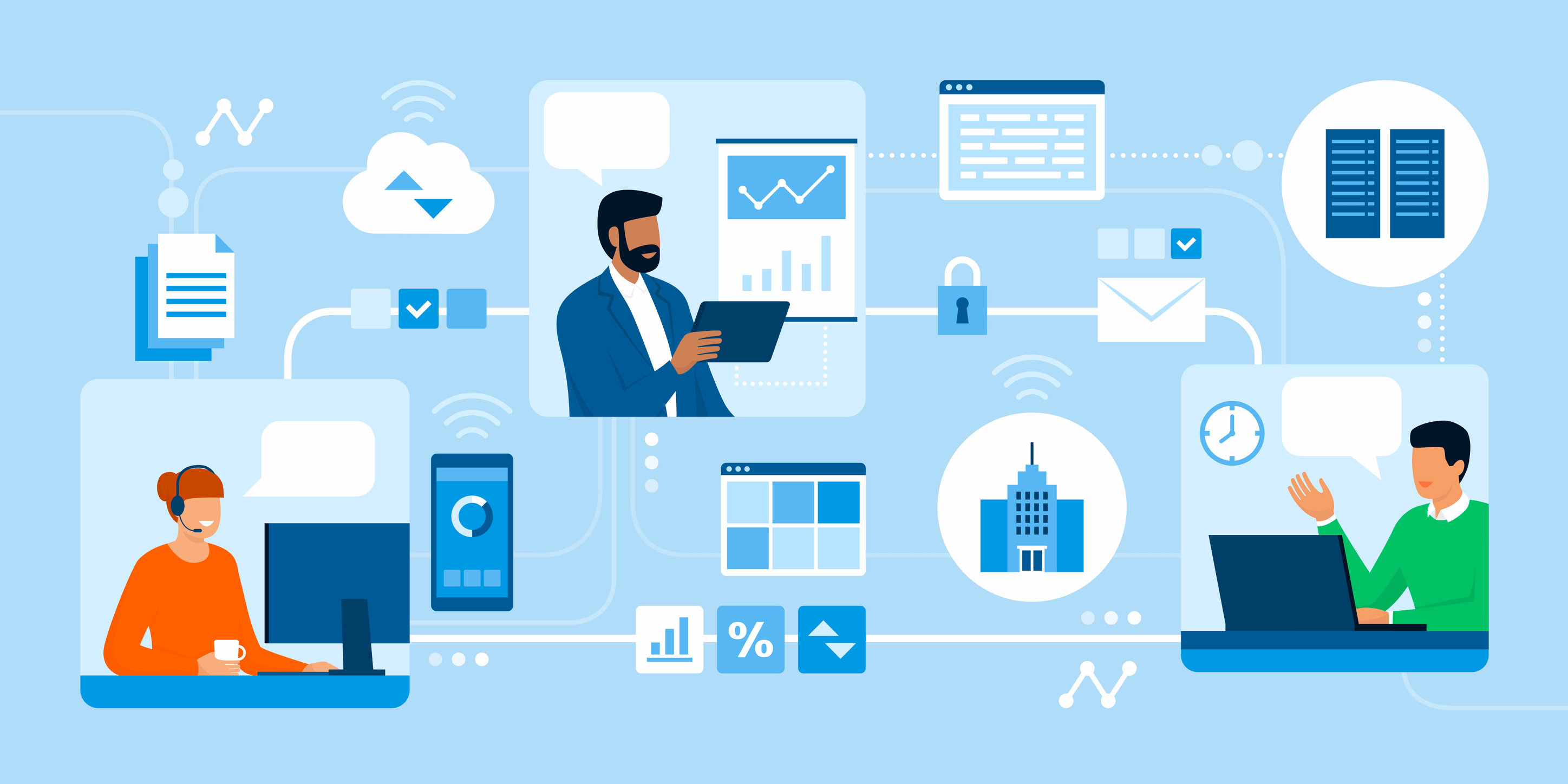 File sharing is anytime someone sends a digital file to another device (within or outside your organization). When it comes to sharing files, there's ways to do so safely now without risking data theft. This is a priority, as technology advancements have meant highly sophisticated tactics to seal data and sensitive information.
The element to keep in mind is, the more convenient you make secure file sharing, the lesser chance an employee will bypass a troublesome or lengthy process in order to get their jobs done. Whether it's by email, the cloud, or a file transfer protocol (FTP), there are ways you can make it easier in your tribal organization to transfer files while keeping user data safe.
Here's how you can safeguard files from tribal members and stay secure in today's fast-paced data world:
Why Prioritize Secure File Sharing?
Combines security with ease of use
Minimizes malware and data breach risks
Maintains organization of your files
#1: Enlist Access-Based Permissions
Regulating what users have what level of permission in your tribal organization is an effective way to gain insight and have extra safety precautions. Most cloud software allows you to regulate what level of permission your users have. Some will be able to save or export PDFs or other sensitive user information, while others may only be able to view. Controlling the level of access makes your pool of risk considerably smaller, especially with extra sensitive information that could prove detrimental if leaked such as healthcare records containing social security numbers.
#2: Multi-Factor or Two-Step Authentication
For logins or file sharing through systems such as Dropbox or Google Drive, varying levels of security are utilized. Be sure on your own software that there's some authentication involved, which basically means you can validate that a user is who they say they are. This can be through a password or security question that only they'd know the answer to. That said, you don't want to create too many steps beyond a few, or it will affect adoption and drive users to shadow IT behavior. Shadow IT involves using processes and systems outside of what's in your organization to do things quickly or conveniently. That's where malware can get downloaded and data can be stolen.&
#3: Find Content Management with Built-in File Sharing
Having an enterprise content management (ECM) systemis a comprehensive solution that goes far beyond file sharing, but it is a major benefit to tribal governments. You can promote secure file sharing through specialized features within the CMS for maximum collaboration and convenience. For example, Laserfiche ECM has a direct share filing feature that routes files internally and externally – all in the same place that this information is already stored.
Learn more about the power of Laserfiche
#4: Activate File Expiration Dates for Added Security
Since emails can live in remote servers for an indeterminate amount of time, it's important to protect sensitive files with a timed download. Secure file sharing is all about minimizing risk of your download link being shared somewhere it shouldn't be, and putting a time limit on that helps considerably. Browser-based file sharing such as WeTransfer also goes by this rule, expiring after seven days. Be sure before using anything outside of an ECM that you're aware of data privacy laws and how that information can be used and shared out.
#5: Password-Protected Files
While expiration is good, you can add another layer of protection by requiring an access code or password to be entered before your documents can be viewed or downloaded. While email encryption is possible, this isn't a complete failsafe against a malware attack or data interception. Consider a password manager where credentials can be exchanged or provided without the need to give it away – that helps it remain safely encrypted within the application instead.
Make sure you're prioritizing safe data transfers and file sharing between customers, vendors, and other tribal members. If you're interested in seeing how Laserfiche can provide a quick and easy solution to secure file sharing, schedule a demo with us today!
Sign Up For Our Newsletter