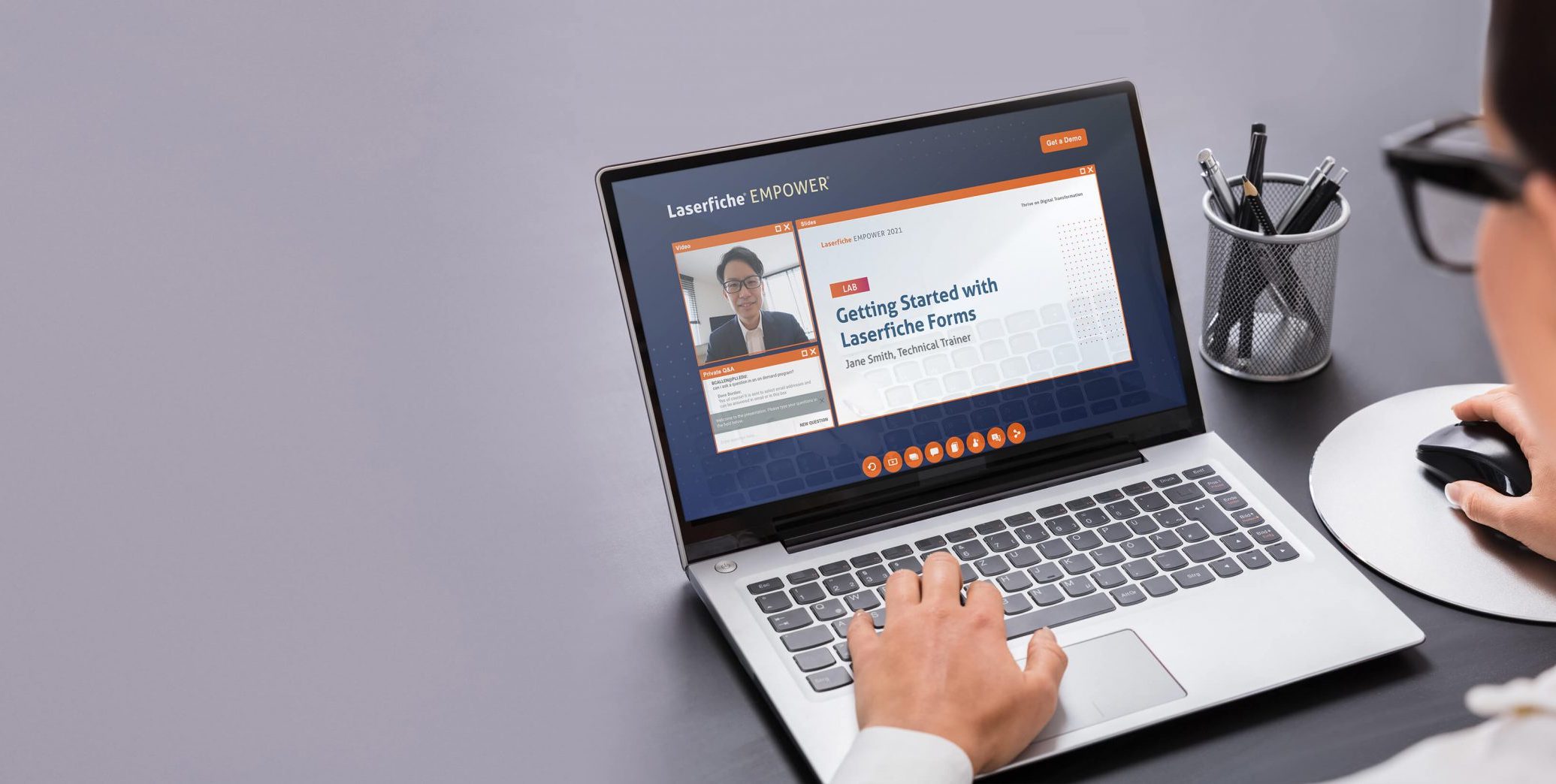 Working with speed and efficiency has come to be the expectation for all businesses today. Computers provide ease and speediness around everyday processes, which is why it's become the new standard for doing business.
For tribal governments, this is especially true when it comes to new member paperwork. If you're looking for ways to stay effective and secure, look no further than Laserfiche to simplify dealing with multiple files and data.
Laserfiche is an enterprise content management (ECM) system. This software is remotely accessible on all computers with the right credentials and access given and is used by many businesses – tribal governments included – to make the cost of doing business lesser yet more effective.
Here are a few ways one of the features, Laserfiche Forms, helps you process enrollment documentation:
Document Management Made Simple
Before, most enrollment and member data was kept in physical folders and filing cabinets to make updates onsite and over time. With Laserfiche Forms, however, you can manage all your documents digitally – and without having to print forms and scan them in. You can complete all the necessary paperwork through a digital form, minimizing the time it takes to complete. There's also no need for in-person submission, so you're able to send it to your incoming members and get the papers back quicker (without the need to set an appointment).
The best part? Not only is storing documents easier, but retrieving them is equally as simple. Digital document management system with Laserfiche Forms means everything on the paperwork is digitally indexable, so you can search by key factors such as name, date of submission, or even address or location.
Automation Keeps The Process Going
Gone are the days people have to remember to send follow-up email reminders and messages. With Laserfiche Forms, you can enlist settings that send updates and reminders to new incoming members automatically. If there's a sign-off or approval required internally, Forms can route it through automation to that person too – ensuring every step is completed. While filling out forms, members can easily transfer their information or replicate it if there's another form that needs to be filled out, which saves considerable time duplicating filling out information. Depending on what you already use, Laserfiche is great at playing nice with other customer relationship management (CRM) software, including Salesforce and DocuSign.
Security for Sensitive Information – Always
It's a top priority to keep your member data safe, as it contains sensitive and private information about your tribe. Laserfiche has access-based permissions, meaning admins get to dictate who has what level of access within forms and document management. This is very granular, and the levels can be customized with a qualified Laserfiche Forms software expert. The repository is accessible to those granted access, and only those granted access. For sensitive data, certain information for others are redacted on documents when accessed, helping with confidentiality and privacy.
There are also real-time access logs to indicate who the last person was to open or change any information on a document for recordkeeping purposes. This maintains accountability and security for all tribal members, so you can rest easy knowing there's a trail and history of what the document was viewed for.
The Value of Laserfiche Forms
The tribal enrollment process deserves your full attention – not technological or administrative issues that can cause bottlenecks. Laserfiche Forms helps you process new members quickly, efficiently, and securely than if you used paper files. That goes for submission and storage afterwards, as all your future updates will be tracked and cannot be lost in Laserfiche thanks to daily backup storage. The digital age has made it easier than ever to recenter the people aspect of doing business.
To learn more, check out how OneTribe™ can help your tribal government with enrollment, analytics, and more.
Sign Up For Our Newsletter